7 Pink Gin and Prosecco Cocktails That Are Simply Sensational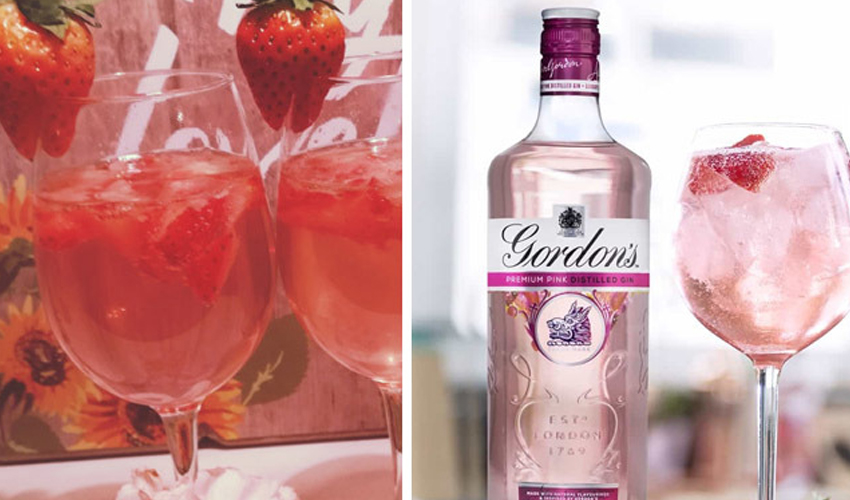 We've just launched our brand new online gin store! By gin lovers, for gin lovers, our brand new shop will help you find the perfect gin for you.
If you're looking for the perfect refreshment on a special occasion or simply a warm day, look no further than pink gin and Prosecco cocktails.
A slight variation on gin and Prosecco, this blush variety builds on the popularity of pink gin to create a tantalising tipple that's ideal for summer days and special occasions alike. The secret to their success is they're highly Instagrammable. Who doesn't want to show off these beauties?
Malfy Rosa Gin – Pink Gin Fizz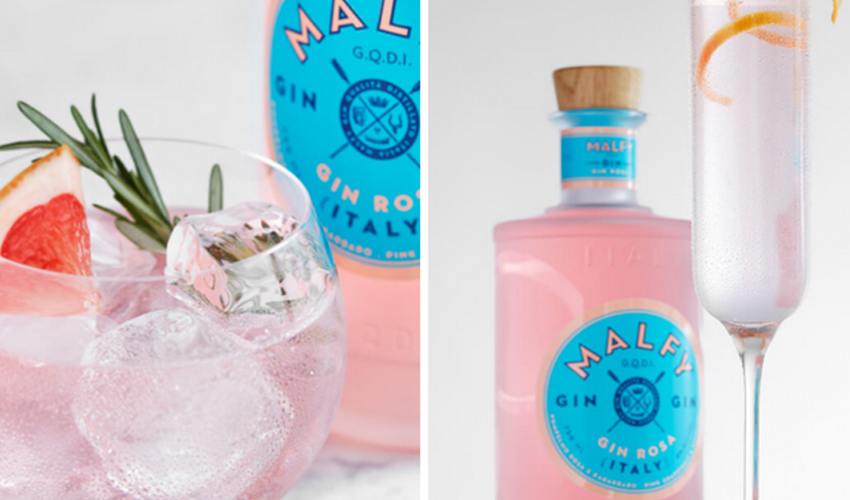 The new Malfy Rosa is simply fabulous. Turn it into a many fabulous pink gin and Prosecco cocktails by pouring one part gin into a flute glass, then top up with two measures of chilled Prosecco and garnish with a twist of pink grapefruit peel.
Tanqueray – Pink Grapefruit & Prosecco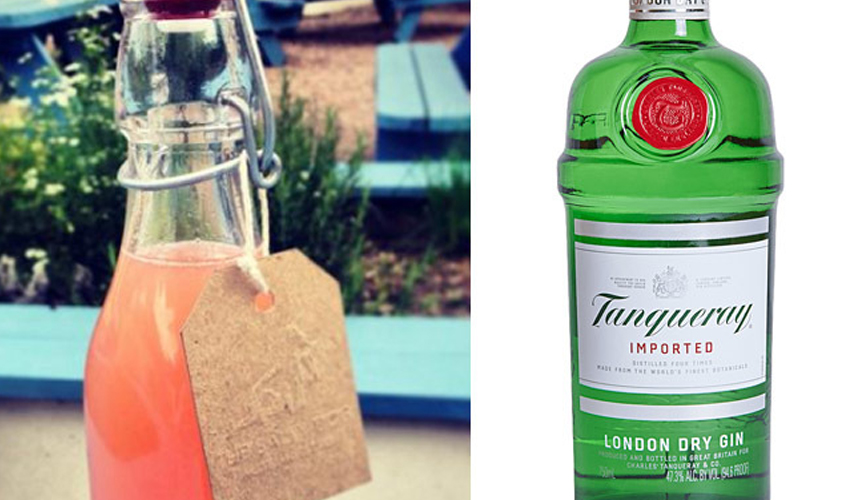 Speaking of pink grapefruit, we know that gin and grapefruit is a winning combination but have you tried it with Prosecco? According to The Salty Dog Hotel (and much of Twitter actually), simply add pink grapefruit and Prosecco to your Tanqueray.
Beefeater Pink Gin – Trois Fleurs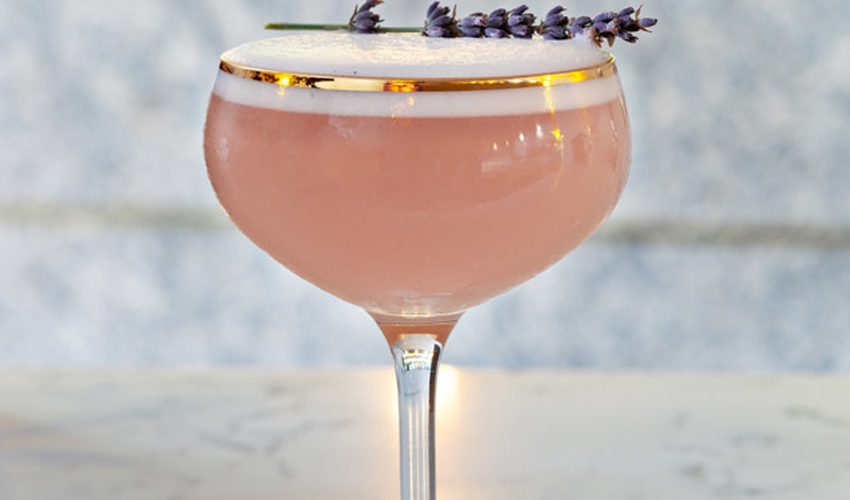 For a cocktail that's really sophisticated, take it up a notch with this floral cocktail from Beefeater Gin and Dirty Martini.
It's made from Beefeater Gin, Briottet Crème de Violet, rose syrup, hibiscus syrup, egg white, fresh lemon juice and Prosecco. Fancy!
Boodle Mulberry Gin – Boodles Royale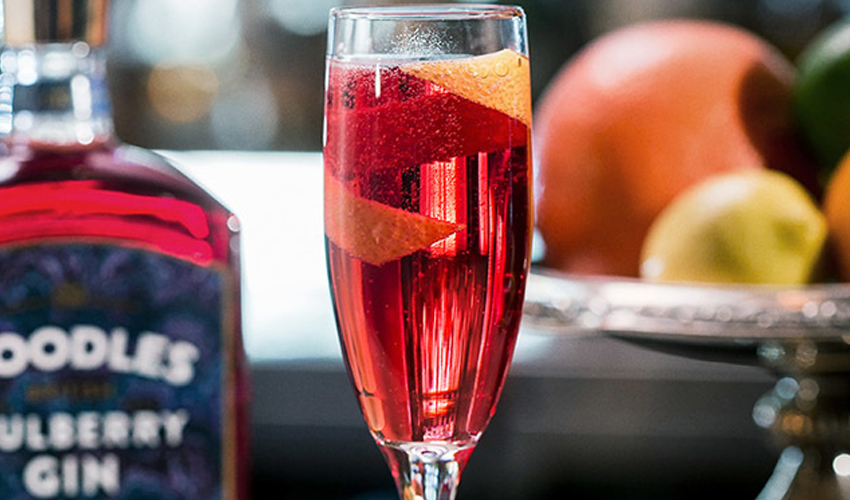 We might be bending the rules a little on what pink gin exactly is but who cares when it's this delicious?
For a new take on a Sloe Gin Fizz, add 1 part Boodles Mulberry Gin, 3 parts champagne, then garnish with lemon twist and serve in a champagne flute.
Boodles Mulberry Gin, £24.89, Amazon
Beara Pink Ocean Gin – Strawberry Crush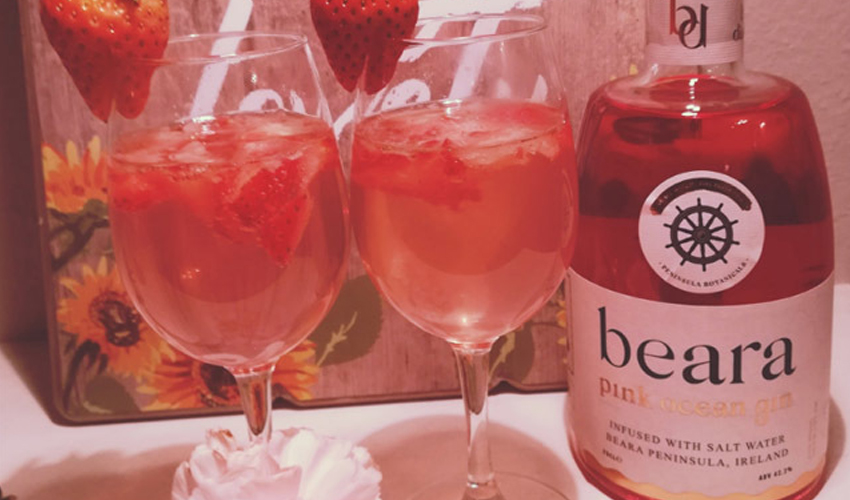 Strawberry gin is a key trend for summer, but Beara Pink Ocean Gin shows us how to take it up a level.
Just add 30ml Beara Pink Ocean Gin, 2 crushed strawberries, a squeeze of lemon, and a dash of soda water. Then simply top up with Prosecco.
Gordon's – Pink Gin Spritz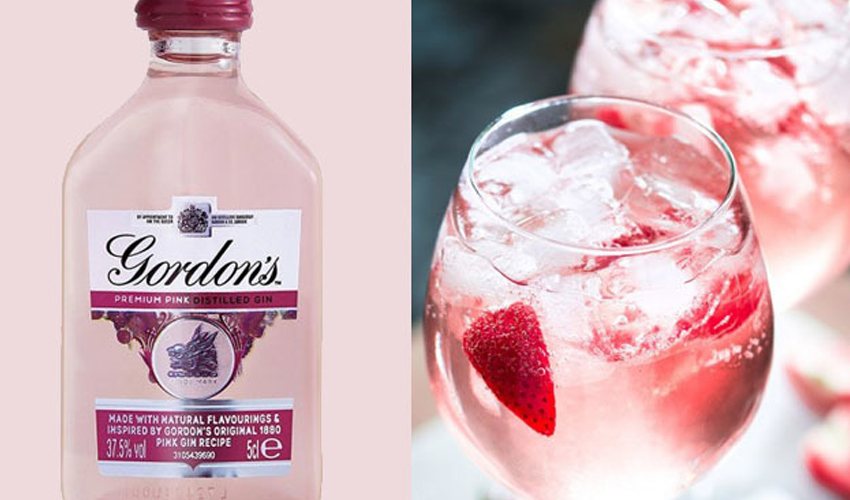 It's hard to think of another brand who have done more to bring pink gin and Prosecco to the spotlight. The (now classic) Gordon's Pink Gin Spritz is as follows:
Fill a large glass with ice, add 50ml of Gordon's Pink gin and 50ml of lemonade then top up with 25ml of Prosecco and garnish with strawberries.
Gordon's Pink Spritz Bundle, £21, Asda.
Edinburgh Gin – Pink Gin Liqueur Cocktails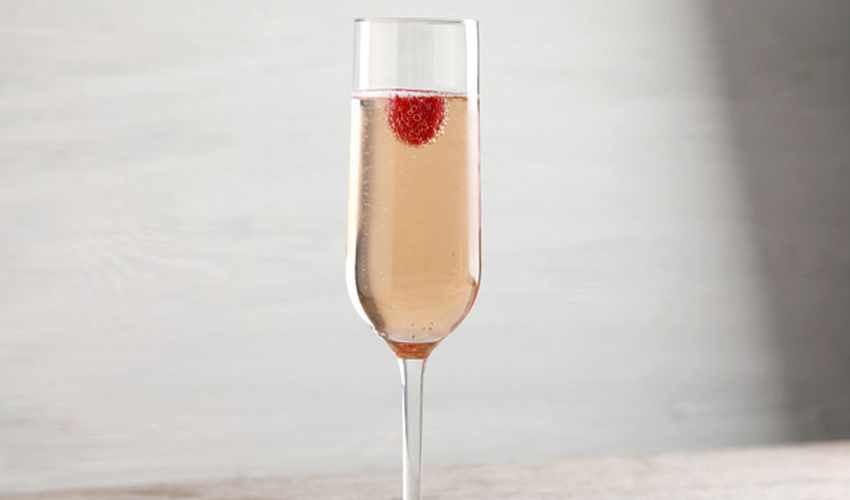 Gin liqueurs are just too perfect for updating your Prosecco. Just ask Edinburgh Gin.
Simply add 25ml of their Rhubarb & Ginger Liqueur or Raspberry Gin Liqueur to 100ml of Prosecco in a champagne flute or coupette. Then, add a fresh raspberry to garnish.
Follow us on Facebook, on Twitter @theginkin, or on Instagram at @theginkin. If you have a story suggestion email editor@theginkin.com
More cocktail inspiration:
Share

Pink grapefruit gin liqueur is the ultimate summer treat

21 Gin Mixers You Shouldn't Love (But Really Do)
© The Gin Kin 2020 . All rights reserved.
How To Make A Gordon S Pink Gin Spritz Ireland
Название: How To Make A Gordon S Pink Gin Spritz Ireland
Загрузил: Gordon S Gin
Длительность: 40 сек
Размер: 898.44 KB
Битрейт: 192 Kbps
898.44 KB и длительностью 40 сек в формате mp3.
How To Make A Gordon S Pink Gin Spritz
Hoy Preparamos Un Pink Tonic Junto De Beefeater Dry Gin
Pink Gin Spritz
Gordons Pink Gin Review
No Nonsense Gin Reviews
Triple Flair Mocktail Triple Rain How To Make
10 Easy Cocktails In 10 Minutes
Pink Me Up Beefeater Pink
Gordon S London Dry Gin New Tv Advert Too Busy For A 5Pm G T
Vietblend Barista Course
Learn How To Make Five Rum Cocktails In Five Minutes
Gordons London Dry Gin Advert
Gordon S Pink Spritz How To Gb
Gin Tonic 4 Ways
Foodies of South Africa
Beefeater Pink Novum
Sex On The Beach Cocktail Recipe
Pink Gin Martinis
Gin Changes From Indigo To Pink With Tonic Citrus Empress Blush Cocktail
Greenall S Pink Gin Strawberry Cooler Bws
Beefeater Pink Collins
Top 10 Vodka Cocktails Easy Vodka Drinks Best Vodka Cocktail
What Is Pink Gin And Tonic And What Is Made From
Gordon S Pink New Tv Advert
How To Make A Candy Floss Cosmo Holiday Cocktails Twisted
Diy Summer Cocktail Strawberry Gin Mojito
Make Your Own Pink Gin
Gordon S London Dry Gin 88 Points Episode 1477 James Melendez
Strawberry Gin Fizz
Florida Strawberry Growers Association
The Bar Pink Gin Soda
The Bar Premium Gin
Gordon S 4 Ways Gordon S
Ultimate Gin And Tonic Jamie Oliver
Jamie Oliver – Drinks
10 Simple Cocktails
THE BONNEVILLE COCKTAIL COLLECTION
Pink Tonic Beefeater Pink
How To Make A Simple Filipino Cocktail
Glitter Cotton Candy Cocktail Bottoms Up With Whitney Adams
New Years Eve Party Punch For Under 30
Top 5 Gin Cocktails Best Gin Drinks
Como Preparar Un Gin Tonic De Pink 47
Vídeo Recetas de Antonio
Advanced Techniques How To Make The Ramos Gin Fizz
5 Quick Easy Vodka Cocktails
Cheap Pinoy Cocktails And How To Make Them
Master The Classics Ramos Gin Fizz
Gin Whisper How To Drink
Welcome Beefeater Pink
How To Make Kahlua Coffee Liqueur At Home
Strawberry And Lime Moscato Punch Real Housemoms
Kubah Datu Gumbil Syekh Abdullah
Gt Sanction In Valle Stretta 2016
How To Make A Gordon S Pink Gin Spritz Ireland
Najaiz Muhabat Ka Anday Wala Amal Ladki Ki Leny Ka Mantra Taweez Amal
Ratchet Clank 2 Race Through The Asteroids 1 06 No Miss Rings
Гр Лезгистан Хит 2019 Скромные Девчонки
Yiruma River Flows In You Piano Cover By Yasmina Gallardo
Первый Лед Зюраткуль 24 11 17
Scandinavian People Dubbed Into German
Amd Radeon Rx 5700 In Action
Попытка Отстоять Право На Хамство Любой Ценой
Mike Mullen 2014 Uk Bmx Vert Champion
Bmx Racing Athlete Bodi Turner
Загадочный Сюрприз Что Внутри Сюрпризатор
2 Funko Pop Mystery Boxes Did We Get Bigfoot
How To Remove Broken Screen From Fujitsu Ah531 Lifebook Laptop
Off Road Unicycle Riding Unicycle Riding One Rotation Forward One Half Back
Урок 8 Блокфлейта Половинная С Точкой
Held Imola Arese Produktvorstellung Textiljacke Textilhose Motorradjacke Motorradhose
Star Wars The Old Republic Preview
Top 1 Global Hanzo Akuma Ninja Gameplay Build Mobile Legends
Voy A Reconstruir Mi Bmx De 100 Episodio 1
Ermeso S Xre Cars Trailer
Top 5 Beginner Bmx Tricks Part 3
Новейшие Технологии Продвижения Больших Проектов
Прохождение Gta 4 Eflc The Ballad Of Gay Tony Миссия 3 Сын Своей Матери
Точило Makita Gb 602
Como Radiar Una Rueda Bmx Como Enrayar Un Grin Bmx
Proline Eliminate Katwe United 2 1 To Progress To Stanbic Uganda Cup Round Of 32
Гренни И Злой Сосед Беременны В Реальной Жизни В Майнкрафт L Нубик Играет В Minecraft Granny Мультик
Bmw K75S Mit Unit Garage Auspuff
Маргарита Левчук Сказки Гофмана Шедевры Классики В Бресте 21 Июня 2016 Г
Bmw K75 Cafe Racer Moto Pgh Bmw The Brick
Дачные Советы 06 10 2016 Подготовка Грядок К Новому Сезону
Solar Breeze Setup Tips Troubleshooting
Pale Waves Play There S A Honey Live Vo5 Nme Awards 2018
Alice Cooper Walls Could Talk
Black Man Walks Around Mall Speaking Foreign Languages Level Up
Pale Waves Black You Don T Love Us Anymore Pre Release Live Version
Naruto Amv Numb
Didriksons Beata Printed Parka Outnorth Demo
Fs1E 1975 Unrestored Original From New
Диспетчера 2000 Баксов За Сигарету
Letting Go Earth Bondage Meditation
Pool And Spa Vacuum Hottubworks Com
Diako Diaby 2Sd Final Roller Park Fise Montpellier 2017
Siyayilanda Johnny Clegg Savuka Live At Zenith Paris
Pink Gin Spritz
a.k.a. The Most Expensive Cocktail I've Ever Had
So, funny story. Possibly bordering on sad and/or really stupid.
It all started out one day when I saw a little bit of hoo-hah about Gorgon's new pink gin. I'd seen a couple of articles about it online, and even though I don't recall ever actually having gin (I think I had a Martini once), the pink spritz they were using to advertise their new product caught my attention. It was pink and pretty and looked oh-so-lovely. (Seriously. Unicorn cupcakes, now pink drinks? I don't know what's happened to me).
So I got it into my head that, unlike the Unicorn Cupcakes, I wanted to be ahead of the trend for a change. I've been so busy with work that I rarely have time to do my own recipes for WTF?! and I thought, how long could it possibly take to do a simple cocktail? Well. Let me tell you. It takes about two weeks.
I had the look all set. I've been playing around with slow motion video on white backgrounds; splashes of liquid and ice-cubes all dramatically falling into a glass, etc. so I thought that would look pretty awesome with the pink and the bubbles and the berries. All I needed was to get some of this new pink gin and I would be set.
I tried some of the big off-licences. I tried some of the smaller ones. Nope. Then I vaguely remembered something from one of the articles that originally piqued my interest in pink gin that Tesco would be the only place to buy it. Off to Tesco I went. Nope. Nothing. Not even a label on the shelf. Back to Google.
Wouldn't you know? It was available in Northern Ireland but would only be in our own Tescos a few weeks later. All the articles mentioned mid-August but no set dates.
This didn't bother me. I thought, for a change, that I would actually be way ahead of the trend. Bonus! All I had to do was get my hands on a bottle before it made its way to us in the Republic. Road trip!
Hubby and I hopped into the car on a Saturday morning and off we went. A fun little drive up to Newry. There's a massive Tesco there so I'd be sure to find it.
You're probably going to guess the next part, but I better say it. We arrived at the Tesco, made our way to the boozey section, had a look around. All we found was an empty space on the shelf where the pink gin was meant to be found. The fuck?! Didn't they know I was coming?! Clearly not!
Andrew found someone who looked like they might know some useful information and asked if they had any in stock somewhere in the back. The lady actually laughed, she said she couldn't keep the stuff on the shelves, they were just flying out of the place! Damn you girls with your #instapink and #gin fetishes! I must have looked really dismayed because the kind Tesco lady had a look on her phone to see if there was stock anywhere nearby. There wasn't. But! They were expecting a delivery that night. Only eighteen bottles, but there would be some in store in the morning.
We decided we'd better make sure that when I got there the next day, because I am that insane that I would drive up again to find this godamned pink gin, there would indeed be a bottle there for me. We went to customer services and explained the situation. They said they would put a bottle aside (actually, two bottles, just to be safe) so when I drove back up, there'd be no tears. Not my tears, Tesco staff-member tears because I would probably lose my shit.
So, we drove back home to Dublin.
Next day, a Sunday, I had my alarm set and I would get there as early as possible as I had everything set up for the shoot and I didn't want to waste the day travelling when I could be shooting.
Before I go on, some of you might be wondering why I didn't call them ahead of the first drive up to Newry. That would have been a great idea, but as it turns out, it would have been fruitless. While we were up there on the Saturday, we tried to phone around to a few other Tesco branches but were met with pre-recorded voices telling us that they can't check stock levels over the phone and it's best to visit the store. So. Yeah.
But on this Sunday morning, bright and way too early for me, Andrew suggested we called anyway. Okay, fine. So he called and managed to navigate his way through the phone menu until he got through to an actual person in customer services. "Hi, we were there yesterday. You were going to put aside two bottles of Gordon's pink gin for us. Is it there?" No. NO?! The delivery never arrived and they couldn't tell us when it would.
Holy Moses. So grateful that hubby decided to call first because if I'd driven up there, again, to be met by that news, he would have had to make his way up to Newry to bail me out of jail.
For those of you who know me, you'll know that when I get an idea stuck in my head, that's it. Blinkers on, that's what I'm doing. And the sooner it happens, the better. I have little to no patience when it comes to following through with an idea. I was so bummed!
I came very close to getting one of Andrew's mates in London to courier a few bottle to me. What I ended up doing instead was what I probably should have done from the start. I bought the friggin things on Amazon. Why I didn't do that in the first place, I don't know. I thought it would be quicker to do some driving and legwork for a change. If this has taught me anything, is that using Amazon as my personal shopping mall is, by far, the simplest way of buying stuff. Support local, my ass. (I don't really mean that, although it was my mood at the time.)
I chose express delivery to my Parcel Motel address (no deliveries to ROI), and Bob's Burgers your uncle, I had my two bottles of Gordon's pink gin just two days later shipped in from Portugal. *eye twitch*
It would have been easier for me to get my hands on a cotton candy farting unicorn than is was getting my hands on a bottle of this friggin pink gin! And considering the petrol and much higher price I had to pay on Amazon (they're supposed to be £13 a bottle, I think I paid about £25 each) and delivery, a unicorn would have been cheaper, too.
So that's why this is probably the most expensive cocktail I've had. And there I thought that this blog post would be short.
Oh, I suppose you want to know what it tastes like, after all that.
Berries! It has the most amazing berry flavour, and it's not subtle. It's flavoured with raspberries and redcurrant, which definitely comes through. You're hit with the smell of berries the minute you open the bottle. Actually, it reminds me of those red popsicles you'd have as a kid, in a good way!
The spritz itself is lovely. I mixed up a tester, of course, but was a little disappointed with how not pink it was. All the promotional images of the pink spritz were far more pink! Cheeky! Anyway, I ended up using a pink prosecco instead of a white one which helped the pink hue a little bit.
It's fresh and light, fruity and bubbly. Really lovely for an easy summer drink. Also, a lot cheaper if you find the pink gin before you actually commit to making the drink.
Enjoy! (And remember, drink responsibly, etc. etc.)