Oscar Wilde online
Who was Oscar Wilde?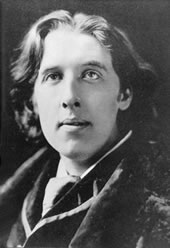 Oscar Wilde was an Anglo-Irish playwright, novelist, poet, and critic. He is regarded as one of the greatest playwrights of the Victorian Era.
In his lifetime he wrote nine plays, one novel, and numerous poems, short stories, and essays.
Wilde was a proponent of the Aesthetic movement, which emphasized aesthetic values more than moral or social themes. This doctrine is most clearly summarized in the phrase 'art for art's sake'.
Besides literary accomplishments, he is also famous, or perhaps infamous, for his wit, flamboyance, and affairs with men. He was tried and imprisoned for his homosexual relationship (then considered a crime) with the son of an aristocrat.
Fast Facts
Birth name: Oscar Fingal O'Flahertie Wills Wilde
Birth date: October 16, 1854
Birth place: Dublin, Ireland
Nationality: Irish
Wilde at Oxford
(april, 1876 – age 22) Educated:
Trinity College (Dublin)
Magdalen College (Oxford)
Father: Sir William Wilde (eye doctor)
Mother: Jane Francesca Elgee (poet and journalist)
Siblings: brother William, sister Isola
Spouse: Constance Lloyd
Children: two sons – Cyril and Vyvyan
Occupation: Playwright, novelist, poet, editor, critic
Period: Victorian era (1837–1901)
Literary movement: Aestheticism
Famous Works:
The Picture of Dorian Gray (novel)
The Importance of Being Earnest (play)
The Ballad of Reading Gaol (poem)
Died: November 30, 1900 (aged 46) in Paris, France
Resting place: Le Pére Lachaise Cemetery, Paris, France
A Short Biography
Oscar Wilde was born in Dublin on 16 October 1854 to Sir William Wilde and his wife Jane. Oscar's mother, Lady Jane Francesca Wilde (1820-1896), was a successful poet and journalist. She wrote patriotic Irish verse under the pseudonym "Speranza". Oscar's father, Sir William Wilde (1815 – 1876), was a leading ear and eye surgeon, a renowned philanthropist and gifted writer, who wrote books on archaeology and folklore. Oscar had an elder brother, Willie, and a younger sister, Isola Francesca, who died at the early age of 10.
He was educated at Portora Royal School (1864-71), Trinity College, Dublin (1871-74), and Magdalen College, Oxford (1874-78). While at Oxford, he became involved in the aesthetic movement and became an advocate for 'Art for Art's Sake' (L'art pour l'art). Whilst at Magdalen, he won the 1878 Newdigate Prize for his poem Ravenna.
After he graduated, he moved to Chelsea in London (1879) to establish a literary career. In 1881, he published his first collection of poetry – Poems that received mixed reviews by critics. He worked as an art reviewer (1881), lectured in the United States and Canada (1882), and lived in Paris (1883). He also lectured in Britain and Ireland (1883 – 1884).
On May 29, 1884, Oscar married Constance Lloyd (died 1898), daughter of wealthy Queen's Counsel Horace Lloyd. They had two sons, Cyril (1885) and Vyvyan (1886). To support his family, Oscar accepted a job as the editor of Woman's World magazine, where he worked from 1887-1889.
In 1888, he published The Happy Prince and Other Tales, fairy-stories written for his two sons. His first and only novel, The Picture of Dorian Gray, was published in 1891 and received quite a negative response. This had much to do with the novel's homoerotic overtones, which caused something of a sensation amongst Victorian critics. In 1891, Wilde began an affair with Lord Alfred Douglas, nicknamed 'Bosie', who became both the love of his life and his downfall. Wilde's marriage ended in 1893.
Wilde statue, Dublin Wilde's greatest talent was for writing plays. His first successful play, Lady Windermere's Fan, opened in February 1892. He produced a string of extremely popular comedies including A Woman of No Importance (1893), An Ideal Husband (1895), and The Importance of Being Earnest (1895). These plays were all highly acclaimed and firmly established Oscar as a playwright.
In April 1895, Oscar sued Bosie's father for libel as the Marquis of Queensberry had accused him of homosexuality. Oscar's case was unsuccessful and he was himself arrested and tried for gross indecency. He was sentenced to two years of hard labor for the crime of sodomy. During his time in prison he wrote De Profundis, a dramatic monologue and autobiography, which was addressed to Bosie.
Upon his release in 1897, he wrote The Ballad of Reading Gaol, revealing his concern for inhumane prison conditions. He spent the rest of his life wandering Europe, staying with friends and living in cheap hotels. He died of cerebral meningitis on November 30, 1900, penniless, in a cheap Paris hotel.
Wilde's tomb in France
(covered in lipstick kisses)
Chronology of Wilde's Life
1854
Born in Dublin
1864 – 1871
Attends Portora Royal School, Enniskillen
1871 – 1874
Attends Trinity College, Dublin
1874-1879
Attends Magdalen College, Oxford
1878
Wins Newdigate Prize for Ravenna (poem)
1881
Publishes his first collection of poetry – Poems
1882
Lectures in the United States and Canada. Writes his first play – Vera, or the Nihilists (was not a success)
1883
Lectures in Britain and Ireland. Writes his second unsuccessful play, The Duchess of Padua
1884
Marries Constance Lloyd
1885
His son, Cyril, is born
1886
His son, Vyvyan, is born
1887-1889
Edits Woman's World magazine
1888
Publishes The Happy Prince and Other Tales
1889 – 1890
Publishes several essays
1891
Publishes two collections of short stories – Lord Arthur Savile's Crime and other Stories, and A House of Pomegranates. Publishes The Picture of Dorian Gray, his first and only novel. Begins his friendship with Lord Alfred Douglas – Bosie.
1892
Writes two plays: Lady Windermere's Fan (great success) and Salome
1893
Writes A Woman of No Importance
1894
Writes The Importance of Being Earnest
1895
Writes An ldeal Husband. At the height of his theatrical success, he sues Bosie's father for libel, which leads to his own arrest for homosexual offenses. He is found guilty for the crime of sodomy and sentenced to two years of hard labor.
1897
While in prison, he writes De Profundis
1898
Writes his best known poem, The Ballad of Reading Gaol. His wife, Constance, dies.
1900
Dies of cerebral meningitis in Paris.
Photo Gallery
As far as I know, all photos in this gallery are in the public domain. Their copyright has expired, which means they can be used freely and reproduced in any manner by anyone without the need for permission.
Wilde and Bosie
Алкогольный коктейль «Wilde Oscar»: рецепт с фото
Oscar Wilde was born in Dublin on October 16, 1854. His father was a famous Irish surgeon. His mother was well known in Dublin as a writer of verse and prose.
At school, and later at Oxford, Oscar displayed gift for art and the humanities.
While at the university, Wilde became one of the most famous personalities of the day: he wore his hair long, decorated his room with different beautiful things. His witty sayings were well known among the students.
After graduating from the university, Wilde turned his attention to writing, travelling and lecturing.
Oscar Wilde earned the reputation of being the leader of the Aesthetic Movement and an apostle of beauty.
His most famous works appeared over the next ten years. The most popular are «The Happy Prince and Other Tales», «The Picture of Dorian Gray», and his comedies «Lady Windermere's Fan», «An Ideal Husband», «The Importance of Being Earnest».
Wilde also wrote poems, essays, reviews, letters. He attracted the attention of his audiences by the brilliance of his conversation, his knowledge, and the force of his personality.
In his works, especially in his tales, he glorifies beauty, and not only the beauty of nature or artificial beauty, but the beauty of devoted love. He admires unselfishness, kindness and generosity («The Happy Prince», «The Nightingale and the Rose») and despises egoism and greed («The Selfish Giant», «The Devoted Friend»). The theme of most of his works, even of his tales, is quite realistic. He shows the contrast between wealth and poverty. His own sympathy for poor, labouring people is quite evident.
At the height of his popularity and success, tragedy struck. He was accused of immorality and sentenced to two years' imprisonment. When released from prison in 1897, he lived mainly on the Continent, settling later in Paris. In 1898 he published his poem «Ballad of Reading Gaol». He died in Paris in 1900.
1. When did Oscar Wilde display gift for art and the humanities?
2. What did Oscar Wilde do after graduating from the university?
3. What reputation did Oscar Wilde earn?
4. What did Oscar Wilde write?
5. What did he and despise what did he glorify in his works?
6. Why was Oscar Wilde sentenced to two years' imprisonment?
7. When did Oscar Wilde die?
to display – показывать, обнаруживать
the humanities – гуманитарные науки
audience – аудитория, публика
to glorify – прославлять, восхвалять
to despise – презирать
greed – жадность, жадность
was accused of immorality – обвинен в безнравственности
sentenced to two years' imprisonment – осужден на два года лишения свободы
to release from prison – освободить из тюрьмы
Оскар Уайльд родился в Дублине 16 октября 1854 года. Его отец был известным в Ирландии хирургом. Мать – популярной в Дублине поэтессой и писательницей.
В школе и позже в Оксфорде в Оскара оказался талант к искусству и гуманитарным наукам.
Во время обучения в университете Уайльд стал одной из наиболее известных лиц того времени: у него были длинные волосы, он украшал свою комнату разнообразными красивыми вещами. Его остроумные высказывания были хорошо известны студентам.
После окончания университета внимание Уайльда привлекла писательская работа, путешествия и лекторская деятельность.
Оскар Уайльд завоевал репутацию лидера эстетического направления и апостола красоты.
В следующие десять лет появились его самые известные произведения. Самые популярные из них – «Счастливый принц» и другие сказки, «Портрет Дориана Грея», комедии «Веер леди Уиндермир», «Идеальный муж», «Как важно быть серьезным».
Уайльд также писал стихи, эссе, обзоры, письма. Он привлекал внимание аудитории своим красноречием, знаниями и силой своей личности.
В своих произведениях, особенно в сказках, он прославляет красоту, и не только красоту природы или красоту, созданную искусственно, но и красоту преданного любви. Он увлекается бескорыстием, добротой и щедростью («Счастливый принц», «Соловей и роза») и относится с презрением к эгоизму и жадности («Эгоистичный великан», «Верный друг»).
Темы большинства его произведений, даже сказок, довольно реалистичные. Они показывают контраст между достатком и бедностью. Вполне очевидна его личная симпатия к бедным, трудящихся людей.
Трагедия постигла его, когда он был на вершине своей популярности. Его обвинили в аморальности и приговорили к двум годам лишения свободы. После выхода из тюрьмы в 1897 году он, в основном, жил в Европе, впоследствии поселился в Париже. В 1898 году Оскар Уайльд опубликовал поэму «Баллада Редингської тюрьме».
Oscar Wilde Biography
Who Was Oscar Wilde?
Author, playwright and poet Oscar Wilde was a popular literary figure in late Victorian England. After graduating from Oxford University, he lectured as a poet, art critic and a leading proponent of the principles of aestheticism. In 1891, he published The Picture of Dorian Gray, his only novel which was panned as immoral by Victorian critics, but is now considered one of his most notable works. As a dramatist, many of Wilde's plays were well received including his satirical comedies Lady Windermere's Fan (1892), A Woman of No Importance (1893), An Ideal Husband (1895) and The Importance of Being Earnest (1895), his most famous play. Unconventional in his writing and life, Wilde's affair with a young man led to his arrest on charges of "gross indecency" in 1895. He was imprisoned for two years and died in poverty three years after his release at the age of 46.
Early Life and Education
Oscar Fingal O'Flahertie Wills Wilde was born on October 16, 1854, in Dublin, Ireland. His father, William Wilde, was an acclaimed doctor who was knighted for his work as a medical advisor for the Irish censuses. William later founded St. Mark's Ophthalmic Hospital, entirely at his own personal expense, to treat the city's poor. Wilde's mother, Jane Francesca Elgee, was a poet who was closely associated with the Young Irelander Rebellion of 1848, a skilled linguist whose acclaimed English translation of Pomeranian novelist Wilhelm Meinhold's Sidonia the Sorceress had a deep influence on her son's later writing.
Wilde was a bright and bookish child. He attended the Portora Royal School at Enniskillen where he fell in love with Greek and Roman studies. He won the school's prize for the top classics student in each of his last two years, as well as second prize in drawing during his final year. Upon graduating in 1871, Wilde was awarded the Royal School Scholarship to attend Trinity College in Dublin. At the end of his first year at Trinity, in 1872, he placed first in the school's classics examination and received the college's Foundation Scholarship, the highest honor awarded to undergraduates.
Upon his graduation in 1874, Wilde received the Berkeley Gold Medal as Trinity's best student in Greek, as well as the Demyship scholarship for further study at Magdalen College in Oxford. At Oxford, Wilde continued to excel academically, receiving first class marks from his examiners in both classics and classical moderations. It was also at Oxford that Wilde made his first sustained attempts at creative writing. In 1878, the year of his graduation, his poem "Ravenna" won the Newdigate Prize for the best English verse composition by an Oxford undergraduate.
Career Beginnings
Upon graduating from Oxford, Wilde moved to London to live with his friend, Frank Miles, a popular portraitist among London's high society. There, he continued to focus on writing poetry, publishing his first collection, Poems, in 1881. While the book received only modest critical praise, it nevertheless established Wilde as an up-and-coming writer. The next year, in 1882, Wilde traveled from London to New York City to embark on an American lecture tour, for which he delivered a staggering 140 lectures in just nine months.
While not lecturing, he managed to meet with some of the leading American scholars and literary figures of the day, including Henry Longfellow, Oliver Wendell Holmes and Walt Whitman. Wilde especially admired Whitman. "There is no one in this wide great world of America whom I love and honor so much," he later wrote to his idol.
Upon the conclusion of his American tour, Wilde returned home and immediately commenced another lecture circuit of England and Ireland that lasted until the middle of 1884. Through his lectures, as well as his early poetry, Wilde established himself as a leading proponent of the aesthetic movement, a theory of art and literature that emphasized the pursuit of beauty for its own sake, rather than to promote any political or social viewpoint.
On May 29, 1884, Wilde married a wealthy Englishwoman named Constance Lloyd. They had two sons: Cyril, born in 1885, and Vyvyan, born in 1886. A year after his wedding, Wilde was hired to run Lady's World, a once-popular English magazine that had recently fallen out of fashion. During his two years editing Lady's World, Wilde revitalized the magazine by expanding its coverage to "deal not merely with what women wear, but with what they think and what they feel. The Lady's World," wrote Wilde, "should be made the recognized organ for the expression of women's opinions on all subjects of literature, art and modern life, and yet it should be a magazine that men could read with pleasure."
Acclaimed Works
Beginning in 1888, while he was still serving as editor of Lady's World, Wilde entered a seven-year period of furious creativity, during which he produced nearly all of his great literary works. In 1888, seven years after he wrote Poems, Wilde published The Happy Prince and Other Tales, a collection of children's stories. In 1891, he published Intentions, an essay collection arguing the tenets of aestheticism, and that same year, he published his first and only novel, The Picture of Dorian Gray. The novel is a cautionary tale about a beautiful young man, Dorian Gray, who wishes (and receives his wish) that his portrait ages while he remains youthful and lives a life of sin and pleasure.
Photo: Universal History Archive/Getty Images
Though the novel is now revered as a great and classic work, at the time critics were outraged by the book's apparent lack of morality. Wilde vehemently defended himself in a preface to the novel, considered one of the great testaments to aestheticism, in which he wrote, "an ethical sympathy in an artist is an unpardonable mannerism of style" and "vice and virtue are to the artist materials for an art."
Wilde's first play, Lady Windermere's Fan, opened in February 1892 to widespread popularity and critical acclaim, encouraging Wilde to adopt playwriting as his primary literary form. Over the next few years, Wilde produced several great plays—witty, highly satirical comedies of manners that nevertheless contained dark and serious undertones. His most notable plays were A Woman of No Importance (1893), An Ideal Husband (1895) and The Importance of Being Earnest (1895), his most famous play.
Personal Life and Prison Sentence
Around the same time that he was enjoying his greatest literary success, Wilde commenced an affair with a young man named Lord Alfred Douglas. On February 18, 1895, Douglas's father, the Marquis of Queensberry, who had gotten wind of the affair, left a calling card at Wilde's home addressed to "Oscar Wilde: Posing Somdomite," a misspelling of sodomite. Although Wilde's homosexuality was something of an open secret, he was so outraged by Queensberry's note that he sued him for libel. The decision ruined his life.
When the trial began in March, Queensberry and his lawyers presented evidence of Wilde's homosexuality—homoerotic passages from his literary works, as well as his love letters to Douglas—that quickly resulted in the dismissal of Wilde's libel case and his arrest on charges of "gross indecency." Wilde was convicted on May 25, 1895, and sentenced to two years in prison.
Wilde emerged from prison in 1897, physically depleted, emotionally exhausted and flat broke. He went into exile in France, where, living in cheap hotels and friends' apartments, he briefly reunited with Douglas. Wilde wrote very little during these last years; his only notable work was a poem he completed in 1898 about his experiences in prison, "The Ballad of Reading Gaol."
Death and Legacy
Wilde died of meningitis on November 30, 1900, at the age of 46. More than a century after his death, Wilde is still better remembered for his personal life—his exuberant personality, consummate wit and infamous imprisonment for homosexuality—than for his literary accomplishments. Nevertheless, his witty, imaginative and undeniably beautiful works, in particular his novel The Picture of Dorian Gray and his play The Importance of Being Earnest, are considered among the great literary masterpieces of the late Victorian period.
CONCEPTO PERSONAL DE LOS CUENTOS DE OSCAR WILDE
Enviado por edgarmarino • 17 de Noviembre de 2013 • 2.563 Palabras (11 Páginas) • 499 Visitas
CONCEPTO PERSONAL DE LOS CUENTOS DE OSCAR WILDE
-EL RUISEÑOR Y LA ROSA-
*Se trata de un relato corto y sencillo que realza la belleza de las cosas y además es muy profundo cuando trata los sentimientos y valores del ser humano y la naturaleza.
En un jardín donde conviven el ruiseñor y un estudiante que se la pasaba leyendo libros de filosofía y metafísica y nos lleva al encuentro con una chica a quien quiere acompañar a un baile para lo que debe conseguir una rosa justo cuando no hay ninguna en su jardín. En ellos-el ruiseñor, el estudiante y la joven- el autor nos muestra de manera sencilla tres facetas o visiones distintas del amor que nos llevan a reflexionar sobre éste sentimiento, además nos hace ver la importancia que tienen los animales y la naturaleza en su relato a quienes da vida y nos enseñan valores fundamentales para nuestras vidas.
Otro aspecto que quiero comentar es que cuando uno está leyendo la obra, uno se imagina tanto el cuadro que nos pinta el autor que uno llega a sentir, a sufrir el dolor del ruiseñor cuando tiene que sacrificarse para complacer a un joven enamorado.
El autor nos enseña un mundo de colores y vemos como los colores del amor van cambiando, nos enseña como el amor va buscando con paciencia y dedicación, y nos muestra que el sacrificio así como el amor es a veces ingrato pues, de nada valió el sacrificio del ruiseñor al tener al frente una chica materialista y a un estudiante que le daba más importancia a la ciencia que a los sentimientos.
Me gusto cuando la rosa sufre la transformación de pálida a blanca pasa por último a roja por la sangre del sacrificio, aquí aparece algo muy bonito que es la música y nos hace ver lo bello de la naturaleza con la salida de la luna que brilla hasta el amanecer.
La verdad me dio rabia cuando el estudiante habla de la rosa roja como producto de la suerte y no del sacrificio del ruiseñor por él.
Por último como estudiantes debemos valorar la dedicación del muchacho por las ciencias, por aprender mucho de los libros, pero la ciencia no debe apartarnos de los sentimientos y valores humanos. El libro de Oscar Wilde me llevó a despertar al gusto por la lectura, sobre todo por las narraciones cortas y sencillas.
-EL GIGANTE EGOISTA-
*En este cuento el autor nos ilustra sobre el valor de la amistad y la importancia de compartir -representado por los niños- frente al egoísmo del gigante quien reconoció finalmente su error y pudo ser feliz.
Al salir del colegio, cada tarde los niños tenían la costumbre de jugar en el jardín colorido, amplio y hermoso del gigante. Un día regresó el gigante de visitar a su amigo el ogro al cabo de siete años, éste los ahuyentó pues les advirtió que no permitiría nadie más que él mismo jugara en su jardín. Él era un gigante egoísta que cercó el jardín. Llegó el otoño, luego la primavera pero en el jardín del gigante egoísta seguía siendo invierno porque faltaban los niños que le daban vida. Con el tiempo un pequeño niño lo hizo cambiar de parecer, derribó el muro y volvió a ser el sitio de recreo de los niños pero echaba de menos al pequeño niño que regresó cuando estaba viejo y débil con señales de clavos en las manos y los pies como señales del amor. El niño era Jesús que lo llevó ese día con él al paraíso.
–EL MODELO MILLONARIO-
Se trata de un muchacho llamado Hughie Erskine era muy guapo, pero no tenía muchas habilidades y menos de hacer dinero. La chica que amaba era Laura Merton hija de un coronel. Los dos se amaban mucho y eran una bonita pareja.
Pero su padre no dejaba casarlos, solamente con la condición de hacerlo con 10 mil libras.
Una vez que Hughie iba a Holland Park, paso a saludar a su amigo Alan Trevor. Ellos se llevaban muy bien. Se pusieron a hablar y al ver que estaba pintando a un pordiosero Hughie le pregunto a trevor cuanto ganaba un modelo y cuánto ganaba por sus pinturas y le dijo que un chelín por hora y por sus pinturas dos mil guineas.
A trevor le hablo quien hacia los marcos y le dijo a hughie que lo esperará un momento, en eso, hughie vio al pordiosero y de verlo que era muy pobre le dio un soberano, el pordiosero le dio las gracias. Después de esto Hughie salió del estudio aturdido por la situación.
Después le dijo trevor que el pordiosero era el barón Hausberg y que estaba enterado de la situación que pasaba con su novia laura. Hughie se sintió como un tonto por haberle dado dinero.
Al día siguiente llegó un mensajero del Barón Hausberg y le dio un sobre que le mandaba el Barón y adentro traía un cheque por diez mil libras diciéndole que era un obsequio para que pudiera casarse con su novia. En la boda Alan fue padrino y el barón dio un discurso.
Enseñanza del cuento
*Que hay que hacer el bien sin fijarte a quien se lo hagas, porque en el momento en el que más lo necesites te va a llegar la recompensa.
*Me parece un cuento interesante que nos enseña el valor de la humildad sin importar el origen o la condición económica de las personas.
El niño astro después de cometer errores reflexiona y se vuelve noble y bueno.
Es acerca de un niño que aparece en un bosque, está abandonado, y una pareja de leñadores se encargan de cuidarlo, y procuran enseñarle a respetar a los demás, pero como este chico es muy hermoso y ególatra, no respeta a los demás, y vive tratando a la gente con arrogancia y de mala forma.
Un día recibe un castigo (además que trato con crueldad a una pobre viajera, que realmente era su madre, una reina disfrazada), y pierde toda su belleza, así que nadie lo quiere en su presencia, por lo que se vuelve un vagabundo que sufre en el mundo.
Pasa muchas desventuras, lo venden como esclavo, lo maltratan, hasta que un día, con las obras buenas que hace, ya que vive arrepentido por su anterior comportamiento, comienza a recuperar su belleza, y vuelve a ver a su madre, quien le dice que es el realidad un príncipe, y es el heredero a un reino, como ahora es bondadoso y justo, gobierna sabiamente el reino, aunque después de su muerte, el siguiente rey fue un inepto.
Un joven rey, hijo de una princesa y un artista plebeyo y extranjero, es desheredado en un principio por su abuelo, el viejo
The Picture of Dorian Gray
НАСТРОЙКИ.




СОДЕРЖАНИЕ.
СОДЕРЖАНИЕ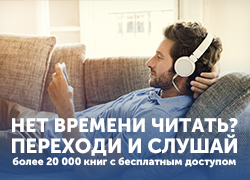 The Picture of Dorian Gray
The artist is the creator of beautiful things.To reveal art and conceal the artist is art's aim.The critic is he who can translate into another manner or a newmaterial his impression of beautiful things.
The highest as the lowest form of criticism is a mode of autobiography. Those who find ugly meanings in beautiful things are corrupt without being charming. This is a fault.
Those who find beautiful meanings in beautiful things are the cultivated. For these there is hope. They are the elect to whom beautiful things mean only beauty.
There is no such thing as a moral or an immoral book.
Books are well written, or badly written. That is all. The nineteenth century dislike of realism is the rage of Caliban seeing his own face in a glass.
The nineteenth century dislike of romanticism is the rage of Caliban not seeing his own face in a glass.
The moral life of man forms part of the subject-matter of the artist, but the morality of art consists in the perfect use of an imperfect medium. No artist desires to prove anything. Even things that are true can be proved.
No artist has ethical sympathies. An ethical sympathy in an artist is an unpardonable mannerism of style. No artist is ever morbid. The artist can express everything. Thought and language are to the artist instruments of an art.
Vice and virtue are to the artist materials for an art. From the point of view of form, the type of all the arts is the art of the musician. From the point of view of feeling, the actor's craft is the type.
All art is at once surface and symbol. Those who go beneath the surface do so at their peril. Those who read the symbol do so at their peril.
It is the spectator, and not life, that art really mirrors. Diversity of opinion about a work of art shows that the work is new, complex, and vital.
When critics disagree, the artist is in accord with himself. We can forgive a man for making a useful thing as long as he does not admire it. The only excuse for making a useless thing is that one admires it intensely.
All art is quite useless.
The studio was filled with the rich odour of roses, and when the light summer wind stirred amidst the trees of the garden, there came through the open door the heavy scent of the lilac, or the more delicate perfume of the pink-flowering thorn.
From the corner of the divan of Persian saddle-bags on which he was lying, smoking, as was his custom, innumerable cigarettes, Lord Henry Wotton could just catch the gleam of the honey-sweet and honey-coloured blossoms of a laburnum, whose tremulous branches seemed hardly able to bear the burden of a beauty so flame- like as theirs; and now and then the fantastic shadows of birds in flight flitted across the long tussore-silk curtains that were stretched in front of the huge window, producing a kind of momentary Japanese effect, and making him think of those pallid, jade-faced painters of Tokyo who, through the medium of an art that is necessarily immobile, seek to convey the sense of swiftness and motion. The sullen murmur of the bees shouldering their way through the long unmown grass, or circling with monotonous insistence round the dusty gilt horns of the straggling woodbine, seemed to make the stillness more oppressive. The dim roar of London was like the bourdon note of a distant organ.
In the centre of the room, clamped to an upright easel, stood the full-length portrait of a young man of extraordinary personal beauty, and in front of it, some little distance away, was sitting the artist himself, Basil Hallward, whose sudden disappearance some years ago caused, at the time, such public excitement and gave rise to so many strange conjectures.
As the painter looked at the gracious and comely form he had so skilfully mirrored in his art, a smile of pleasure passed across his face, and seemed about to linger there. But he suddenly started up, and closing his eyes, placed his fingers upon the lids, as though he sought to imprison within his brain some curious dream from which he feared he might awake.
"It is your best work, Basil, the best thing you have ever done," said Lord Henry languidly. "You must certainly send it next year to the Grosvenor. The Academy is too large and too vulgar. Whenever I have gone there, there have been either so many people that I have not been able to see the pictures, which was dreadful, or so many pictures that I have not been able to see the people, which was worse. The Grosvenor is really the only place."
"I don't think I shall send it anywhere," he answered, tossing his head back in that odd way that used to make his friends laugh at him at Oxford. "No, I won't send it anywhere."
Lord Henry elevated his eyebrows and looked at him in amazement through the thin blue wreaths of smoke that curled up in such fanciful whorls from his heavy, opium-tainted cigarette. "Not send it anywhere? My dear fellow, why? Have you any reason? What odd chaps you painters are! You do anything in the world to gain a reputation. As soon as you have one, you seem to want to throw it away. It is silly of you, for there is only one thing in the world worse than being talked about, and that is not being talked about. A portrait like this would set you far above all the young men in England, and make the old men quite jealous, if old men are ever capable of any emotion."
"I know you will laugh at me," he replied, "but I really can't exhibit it. I have put too much of myself into it."
Lord Henry stretched himself out on the divan and laughed.
"Yes, I knew you would; but it is quite true, all the same."
"Too much of yourself in it! Upon my word, Basil, I didn't know you were so vain; and I really can't see any resemblance between you, with your rugged strong face and your coal-black hair, and this young Adonis, who looks as if he was made out of ivory and rose-leaves. Why, my dear Basil, he is a Narcissus, and you—well, of course you have an intellectual expression and all that. But beauty, real beauty, ends where an intellectual expression begins. Intellect is in itself a mode of exaggeration, and destroys the harmony of any face. The moment one sits down to think, one becomes all nose, or all forehead, or something horrid. Look at the successful men in any of the learned professions. How perfectly hideous they are! Except, of course, in the Church. But then in the Church they don't think. A bishop keeps on saying at the age of eighty what he was told to say when he was a boy of eighteen, and as a natural consequence he always looks absolutely delightful. Your mysterious young friend, whose name you have never told me, but whose picture really fascinates me, never thinks. I feel quite sure of that. He is some brainless beautiful creature who should be always here in winter when we have no flowers to look at, and always here in summer when we want something to chill our intelligence. Don't flatter yourself, Basil: you are not in the least like him."
"You don't understand me, Harry," answered the artist. "Of course I am not like him. I know that perfectly well. Indeed, I should be sorry to look like him. You shrug your shoulders? I am telling you the truth. There is a fatality about all physical and intellectual distinction, the sort of fatality that seems to dog through history the faltering steps of kings. It is better not to be different from one's fellows. The ugly and the stupid have the best of it in this world. They can sit at their ease and gape at the play. If they know nothing of victory, they are at least